Eastern Oregon Slam. Geese, Huns and Pokies.
My shooting has been pretty terrible this season busy training dogs all summer and not practicing.
Managed to knock down a good looking cackler in the morning and got the field trial dog wet.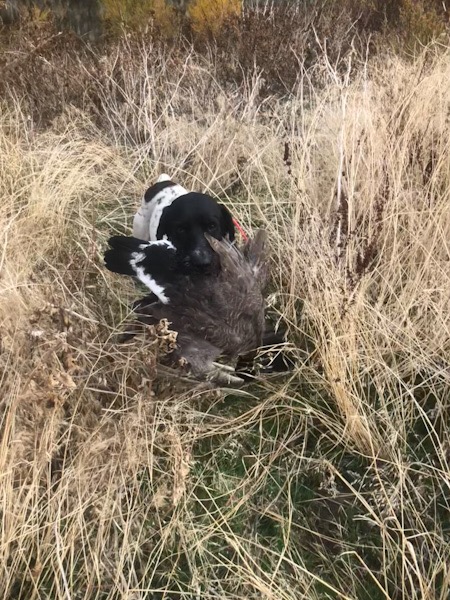 Firebreathing run off wirehair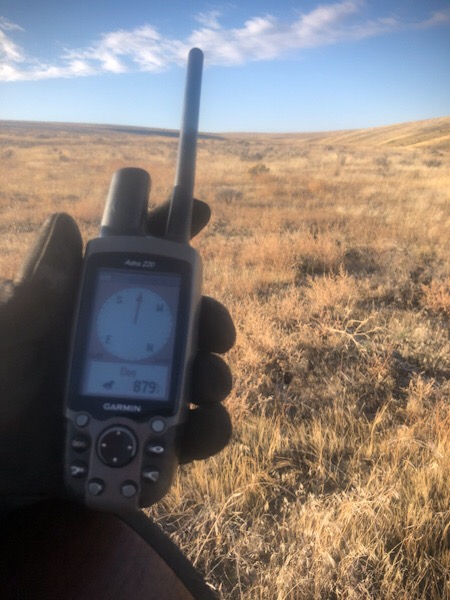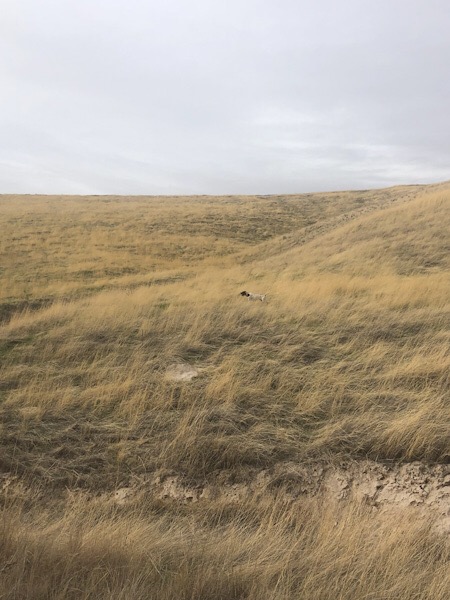 This dog has become a Hun specialist. Is nice on pheasant too but I think Huns are the bird we get into most constantly. Pointed 6 coveys but really only had a shot at two of them.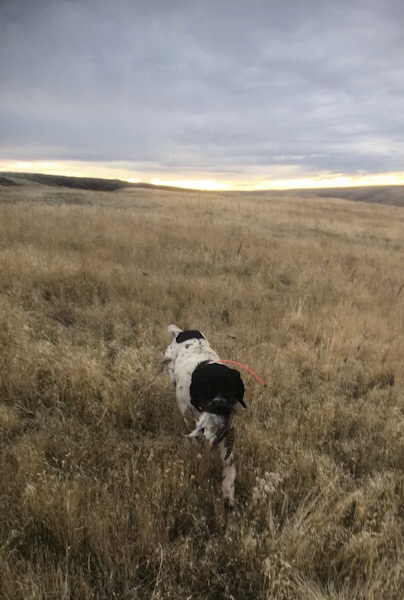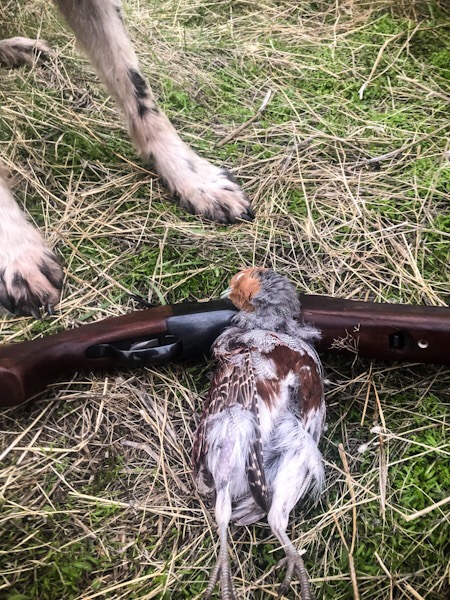 We then hunted a spot that we can usually put up a few roosters. Dog went on point about 240 yards out and held it while I took my time getting over there then started moving so I figured the phez was running off on him. Turned out not to be a rooster.