First and foremost-sorry pictures are so big. Not used to doing this!
After a year I finally was able to take my 13 month old Gracie out for her first REAL hunt on pheasant. My buddy & I went out to the preserve for the afternoon, taking his two year old, very reliable GSP along. Gracie's never hunted with another dog, never trained much more than 1 1/2 hrs at a time and she's only been exposed to pheasant on tracking.
So I was real nervous as to how she would handle all this for 3 plus hours in the field.
Maybe the GSP had an off day or the high winds made him overrun birds, but considering EVERY bird taken was off of Gracie's point; I guess I didn't have much to worry about!! If I was a better shot we would have had ten!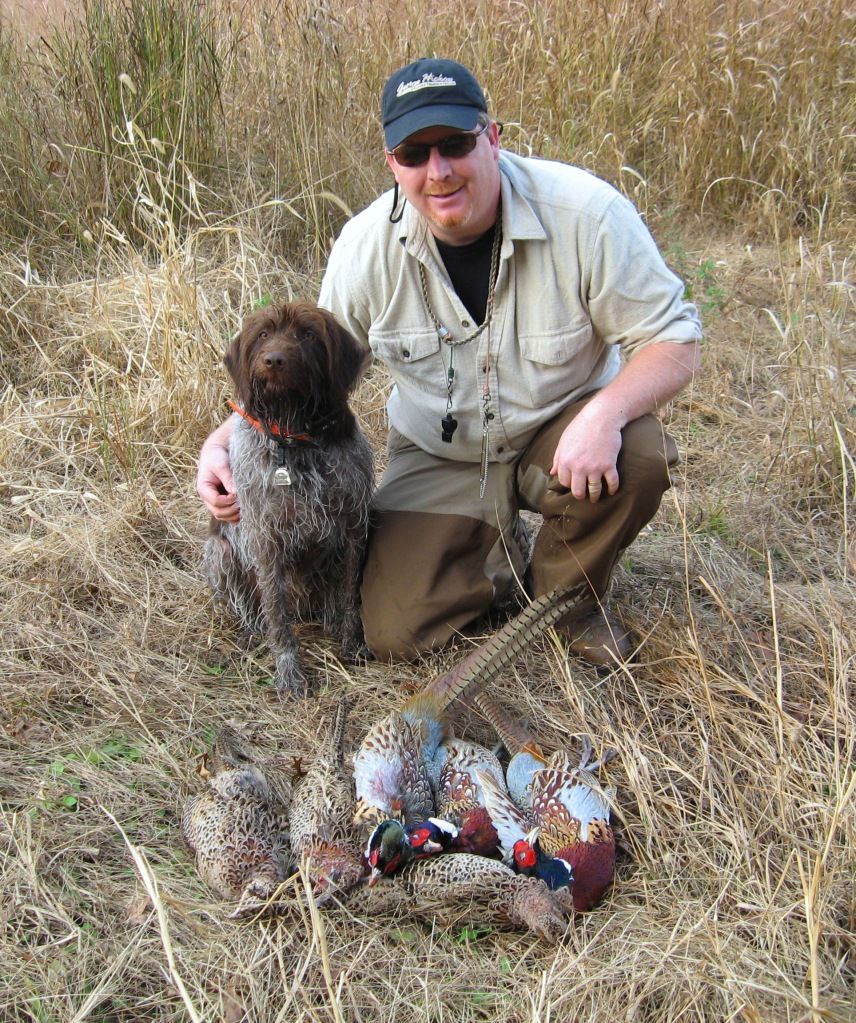 Gotta love a dog on point!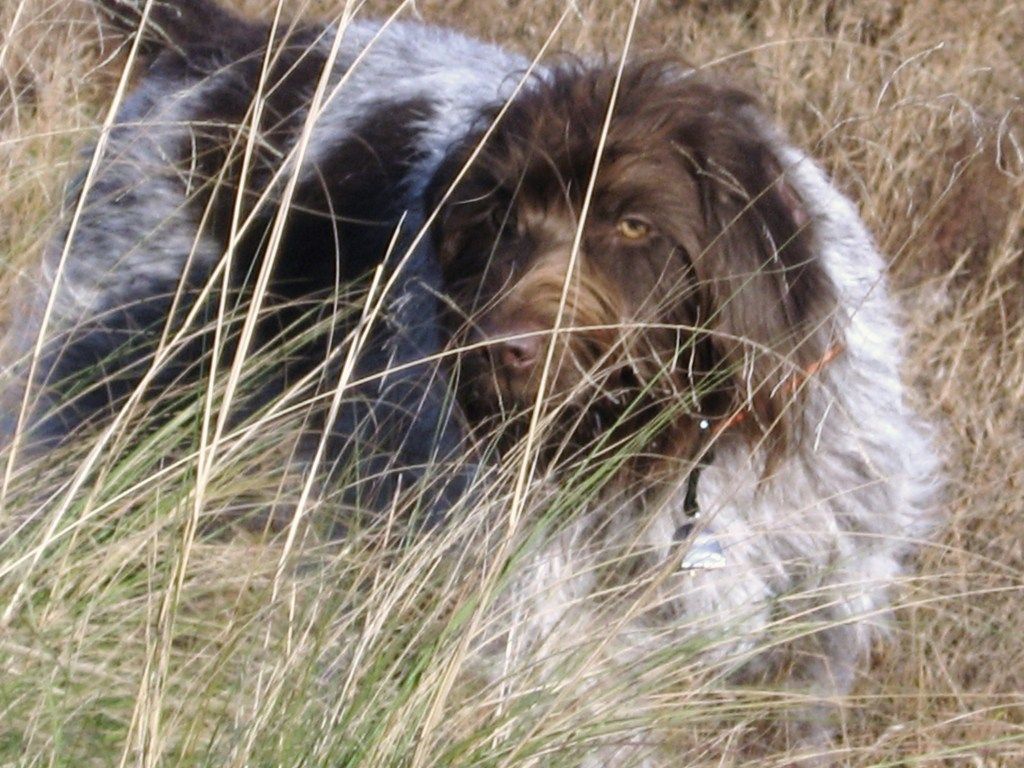 Cute or Scary
...you be the judge! She just kept going and going!